Message Sticks Indigenous Film Festival Sydney 2010
Close this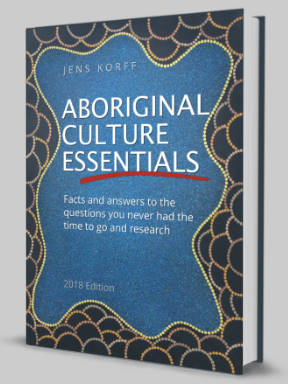 Wishing you knew more about Aboriginal culture?
Search no more.
Get key foundational knowledge about Aboriginal culture in a fun and engaging way.
This is no ordinary resource: It includes a fictional story, quizzes, crosswords and even a treasure hunt.
Stop feeling bad about not knowing. Make it fun to know better.
Sydney is host to the Indigenous Film Festival since its inception in 1999. The festival premiers a fine selection of Aboriginal films in drama, documentary, comedy and shorts, often followed by a short question and answers (Q&A) session. Many of the film reviews you find on this site come from my visits to the Message Sticks Indigenous Film Festival which is very popular.
It's absolutely recognisable that Australians are hungry to learn more about their own people… They want access to these stories—because they're ultimately stories for all Australians.

— Warwick Thornton, Aboriginal director
11th Message Sticks Indigenous Film Festival program
Venue: Sydney Opera House, Playhouse. The festival then tours nationally.
Friday, 7 May 2010
Documentary Session 1 | 7pm-8:30pm
Nin's Brother
Mary Munro | Australia 2010 | 26 min (World premiere) | Q&A
Nin's Brother is the story of a family's love as they journey from NSW to South Australia to unravel the fate of their brother and uncle and to bring him home to a proper resting place with the graves of his family.
Big Fella
Michael Longbottom | Australia 2010 | 26 min | Q&A
Meet Aboriginal Australia's biggest loser, struggling with the crippling affects of diabetes and obesity, a widespread experience in Indigenous communities. This is one man's love for life, his battle to stay alive, and his fight against the demons of obesity and diabetes.
Saturday, 8 May 2010
Documentary Session 2 | 11am-12:10pm
Boxing For Palm Island
Adrian Wills | Australia 2010 | 52 min (repeat screening) | Q&A
There is a new generation of warriors on Palm Island, a place with a dark history and a less than stellar reputation. They are fighting back and taking the future into their own hands with the help and support of Uncle Ray - the man who has brought boxing back to Palm Island.
Short Films Session | 1pm-2:30pm
Shimansani
USA 2009 | 15 min
When Mary Jane finds geography book that shows her an entirely new world, she must decide whether to maintain her traditional Navajo reservation lifestyle with her grandmother or go out into a larger world.
Nundhirribala's Dream
Ella Geia | Australia 2009 | 6 mins
Nundhirribala is not a dreamer; the mental images he has during sleep are interpreted in song and dance, to add to an already rich culture. This is a story of a dream that became reality and changed the course of one man's personal and cultural life.
Redemption
Katie Wolfe | New Zealand 2009 | 17 mins
Redemption is the dark and tender story of two Maori kids trying to find their way through personal hells. However, in the coming of age story, survival may not bring a happy ending.
The Cave
Helen Haig-Brown | Canada 2009 | 11 mins
Set in 1961 in the Chilcotin Territory of Western Canada, The Cave recounts the story of a bear hunter who discovers a secret portal to the spirit world. This beautifully crafted film provides a powerful cinematic rendering of an authentic Tsilhqot'in oral story.
Barngngrnn Marrangu Story
Queenie Brennan | Australia 2009 | 6 mins
A woman remembers her childhood experience of a midnight escape with her parents from a Northern Territory reserve and their trek back home through Jawyon country.
Film: Barngngrnn Marrangu Story
Daniel's 21st
Adrian Wills | Australia 2009 | 15 mins (repeat screening)
It's Daniel's 21st Birthday and something has gone horribly wrong. As Daniel struggles into darkness, he returns home to his Mother who is frightened that he is in some sort of trouble that she can't bail him out of. Then there is a knock at the front door…
Documentary Session 3 | 3:15pm-4.45pm
Reel Injun
Neil Diamond, Catherine Bainbridge, Jeremiah Hayes | Canada 2009 | 85 mins
Reel Injun takes an entertaining and insightful look at the Hollywood Indian. Travelling through the heartland of America, Cree filmmaker Neil Diamond looks at how the myth of "the Injun" has influenced the world's understanding - and misunderstanding - of Natives.
With candid interviews with directors, writers, actors and activists, including Clint Eastwood, Jim Jarmusch, and others, plus clips from hundreds of classic and recent films, Reel Injun traces the evolution of cinema's depiction of Native people from the silent film era to today.
Documentary Session 4 | 5:30pm-6.30pm
Lani's Story
Genevieve Grieves | Australia 2009 | 51 mins | Q&A
Lani's Story follows a woman's experience of two relationships - one she has to escape to survive, the other she cannot survive without. It is a moving and intimate portrait of a young Aboriginal woman's journey from victim to victor, from a broken and violent relationship to discovering the redemptive power of love. Lani's Story also explores the impact of intergenerational violence within a family and community and how the courage of one person can transform the lives of others.
Aboriginal Karaoke 'Sing-A-Long' | 7:30pm-9pm
Bran Nue Dae
Rachel Perkins | Australia 2009 | 85 mins | Q&A
It's the summer of 1969 and young Willie is filled with idyllic life of Broome. But when the holidays are over, he must return to Perth for further schooling. After being punished by the principle Father Benedictus (Geoffrey Rush) for an act of youthful rebellion, Willie runs away. Down on his luck he meets 'Uncle' Tadpole, (Ernie Dingo) and together they con a couple of hippies, into taking them on the 2,500 km journey back to Broome, all the while pursued by Father Benedictus.
Host 'Uncle Tadpole' (Ernie Dingo) for a giant Aboriginal-karaoke-sing-along. Complete with song lyrics to guide you through each song, Bran Nue Dae sing-a-long is a very special screening of this great Australian musical - requiring maximum audience participation for maximum fun!
More Aboriginal films
Explore hundreds of Aboriginal movie reviews or check out one of the past film festivals: