Message Sticks Indigenous Film Festival Sydney 2009
Close this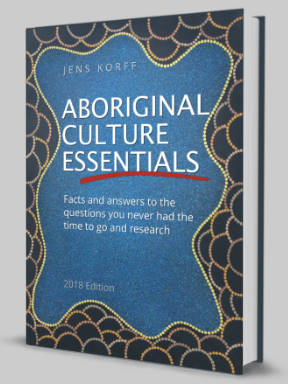 Wishing you knew more about Aboriginal culture?
Search no more.
Get key foundational knowledge about Aboriginal culture in a fun and engaging way.
This is no ordinary resource: It includes a fictional story, quizzes, crosswords and even a treasure hunt.
Stop feeling bad about not knowing. Make it fun to know better.
Sydney is host to the Indigenous Film Festival since its inception in 1999. The festival premiers a fine selection of Aboriginal films in drama, documentary, comedy and shorts, often followed by a short question and answers (Q&A) session. Many of the film reviews you find on this site come from my visits to the Message Sticks Indigenous Film Festival which is very popular.
Aboriginal filmmakers have used the lens to capture the feelings and thoughts of our people, talking about their lives at a turning point in Australia's history.

— Darren Dale, Blackfella Films, co-host of the film festival
10th Message Sticks Indigenous Film Festival program
Venue: Sydney Opera House, Playhouse. The festival then tours nationally.
What's new this year? For the first time the festival's screenings are repeated on Sunday to ease visitor congestion which plagued the venue during the last two years.
Friday, 8 May 2009
The New Black – Session 1 | 7:30-8:30pm | A selection of four shorts
Nia's Melancholy
Sio Tusafa'aaefili | 11 min
A young Yalanji girl witnesses her sister's suicide. This is the tale of her descent into melancholy and her journey of redemption.
Bourke Boy
Adrian Wills | 10 min
A father and his adopted troubled teenage son take a trip to the son's birthplace of Bourke, where they try to find the right words to say to each other before it's too late.
The Farm
Romaine Moreton | 11 mins
Olivia longs to know the people who came before her, in a country filled with mystery and wonder. Her mother Lauren, concerned with what her daughter might discover, is forced to come to terms with her own history and truths.
Aunty Maggie & The Womba Wakgun
Leah Purcell | 11 mins
Aunty Maggie and Uncle Peter struggle to feed their three nephews. The arrival of some chickens provides a new food source. eggs! When the new rooster becomes more of a headache and nearly dies, Aunty Maggie's quick thinking shocks the family and makes her famous.
Film: Aunty Maggie & The Womba Wakgun
The New Black – Session 2 | 9:00-10pm | A selection of three shorts
The Party Shoes
Michelle Blanchard | 11 mins
When Patsy is confronted by her 10 year old daughter's fascination with letters, she is forced to deal with her own obsession.
Jacob
Dena Curtis | 11 mins
Gina, a young Aboriginal mother, finds herself in a predicament when her husband Max returns home and learns the truth about baby Jacob.
Ralph
Deborah Mailman | 10 mins
For ten year-old Madeline, it takes more than just dreaming to survive; it takes a friend.
Saturday, 9 May 2009
Fire Talker
11am | Ivan Sen | 55 mins
Fire Talker uses archival footage spanning forty years, to build a candid portrait of the life and times of Charles Perkins, Aboriginal activist & bureaucrat. Perkins was on the frontline of the emerging Aboriginal rights movement and infamous for his, straightforward thinking and sometimes aggressive temperament which made him friends and foes, both black and white.
Warwick Thornton retrospective
1:30pm | Five shorts
Warwick has been making films for the last twenty years, beginning at CAAMA in Alice Springs and leading to his debut feature Samson and Delilah. The films in this retrospective present his drama works; distinctive and uncompromising,they weave humour, pain and love with a boldly cinematic style.
Pay Back
1996 | 6 mins
After twenty years Paddy is released from gaol, but now he must face his own law.
Mimi
2002 | 13 mins
When Catherine buys two pieces of Aboriginal art at an auction, she doesn't realise her world is about to be turned upside down.
Greenbush
2005 | 26 mins
Over one transformative night, radio DJ Kenny realises that his job at an Aboriginal community radio station is about more than just playing music.
Country Song
2008 | 2 mins
A senior Aboriginal man reflects on communication the old way. But times have changed and this old man now has a new way! Warwick Thornton calls this two-minute film a 'mobi-doc', a documentary made for mobile phones.
Nana
2007 | 6 mins
Nana's granddaughter thinks Nana's pretty special; because she helps the old people, she's a good painter and other people love her too. Nana's got everyone under control.
Before Tomorrow
4:30pm | Marie-Helene Cousineau & Madeline Piujuq Ivalu | Canada | 93 mins
Fresh from Sundance Film Festival, Before Tomorrow opened the prestigious Toronto Film Festival and now has its Australian Premiere at Message Sticks. It is the year 1840, and some Inuit tribes have never had contact with white people. Ningiuq, an old Inuit woman of strength and wisdom, cannot stop worrying as she sees the world around her as fragile.
To Hell and Back
8pm | Richard Frankland | 90 mins
Audiences will be invited to experience a sneak preview of a work in progress of Richard Frankland's highly anticipated new feature. What happens when two Blackfellas drive a few thousand kilometres in search of a sacred stone in a beat up station wagon with 187 pre-rolled joints and a bottle of chocolate sauce for company?
Sunday, 10 May 2009
Barking Water
11am | Sterlin Harjo | 81 min | 2008 | USA
Frankie is dying. Irene hasn't forgiven him. And they are racing against time to find their way home. Frankie needs help and Irene is the one he turns to. He must go home one last time. The two set out on a journey that becomes more than getting home, it's also about confronting the past, love, understanding, and self discovery.
Pitching Session
2pm - 3:30pm
Indigenous filmmakers pitch their best story ideas to ABC TV executives in a lively open competition for television deals. Hear our storytellers share their ideas for the future.
The New Black
4:30pm | Repeats Friday's program
More Aboriginal films
Explore hundreds of Aboriginal movie reviews or check out one of the past film festivals: