Movies
River of No Return
Synopsis
River of No Return is the story of Frances Djulibing, a 45-year-old Yolngu woman and mother of three who comes from the remote community of Ramingining in Northeast Arnhem Land (NT).
Like many young girls, Frances dreamed of being a movie star—a dream that came true when Rolf de Heer cast Frances Djulibing in the lead female role of Nowalingu in 'Ten Canoes'. Inspired by Marilyn Monroe, Frances now wants to become an actress.
River of No Return documents the fascinating, unique and sometimes sad story as Frances learns to overcome huge personal and cultural challenges in the application process, but also a story of change and transformation as Frances learns to move between the ancient life of the Yolgnu nation and the modern world of the balanda (white people/culture).
In River of No Return Darlene Johnson films Frances in her community, where she assesses the stark circumstances of her life and ponders her options. If you fancy a film about a revealing encounter with a woman richly imbued with two cultures who receives scant visible support from either, River of No Return is for you.

Marilyn Monroe has a sweet voice, that's why I chose her to be my idol.

— Frances Djulibing, narrator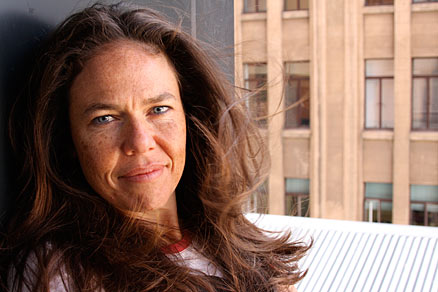 Details
Cast

Frances Djulibing - herself and the narrator

Release dates

July 2008 - Australia

Rating

M - Mature

Distributor

Ronin Films, Bower Bird Films

Soundtrack

Tom Heuzenroeder and James Currie

Notes

River of No Return is in English and Yolngu with English subtitles

Frances Djulibing speaks 12 Aboriginal languages and only learned English when she was ten years old.

Part of the application to become an actress is to write an English piece of 250 words and dance Hip Hop. Compare this to Frances' linguistic knowledge and Aboriginal people's talent for natural dance.

Producer: Pat Fiske

Editors: Denise Haslem, Bill Russo

Cinematographer: Simon Smith

Sound Recordist: James Currie
Watch now
Note: Film might not be available at all suppliers.
Find "River of No Return" on DVD or BluRay
Disclosure: I get commissions for purchases made through some of the below links.
Browse a list of Aboriginal film suppliers and distributors
Other films by Darlene Johnson