Health
How Aboriginal people use health services
More money is spent for each Aboriginal person than for each non-Aboriginal person, but Aboriginal people use Australia's health system differently than non-Aboriginal people.
Close this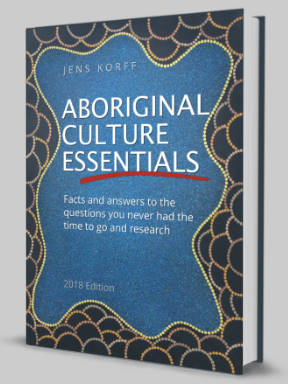 Wishing you knew more about Aboriginal culture?
Search no more.
Get key foundational knowledge about Aboriginal culture in a fun and engaging way.
This is no ordinary resource: It includes a fictional story, quizzes, crosswords and even a treasure hunt.
Stop feeling bad about not knowing. Make it fun to know better.
Health expenditure on Aboriginal people
3.5% of Australia's total health expenditure was spent on Aboriginal people in 2008-09 [1], about 0.4% more than two years earlier. With Aboriginal people making up about 2.5% of Australians, this equates to $1.39 spent on health per each Aboriginal Australian for every $1 spent per non-Aboriginal Australian [1]. For aged care needs in 2006-07 this ratio was 1.22, two years prior to that 1.77 [2].
Governments provided the majority of health expenditure for Aboriginal Australians in 2008-09: 48% state and territory governments, 43% federal government. For non-Aboriginal people about 70% of the health expenditure came from governments. For non-Aboriginal people only about 70% of the total health expenditure came from governments [1].
How health services are used
On the one hand the spending rate reflects the higher cost of delivering health services in remote communities. On the other hand, "Aboriginal and Torres Strait Islander Australians generally use more public hospital and community health services than non-Indigenous Australians, but fewer medical, pharmaceutical, dental and other health services, which are mostly privately provided," explains Damian O'Rourke, senior economist of the Australian Institute of Health and Welfare (AIHW) [2].
22% of all Aboriginal health expenditure goes into community health services, compared with 4.5% of all non-Aboriginal health expenditure [1]. The different usage patterns are also reflected in the expenditure on public hospitals which is more than double per Aboriginal person than that for non-Aboriginal people. Access to health care is another factor widening the gap. Many Aboriginal people have to contend with lack of transport to treatment centres, limited child-care facilities and feelings of isolation while undergoing treatments.
Uncertainty of health services discourages
Every Prime Minister has tried their share of policies and 'interventions' to fix the health gap between Aboriginal and non-Aboriginal Australians, but almost all have failed to deliver what was promised.
"There is a belief that health programs will fail before they begin, or when they do work, that funding will be cut," observes Danielle Dries, a young Kaurna-Meyunna woman, physiotherapist and medical student at the Australian National University [3].
"This is a huge stress for our people. Communities want mainstream Australia to listen to them and understand the health problems they face; they want to have empowerment over their health and their health care."