Health
Aboriginal people with disability
Twice as many Aboriginal people live with a disability than non-Aboriginal Australians. And the latter often exacerbate their difficult life with discrimination.
Close this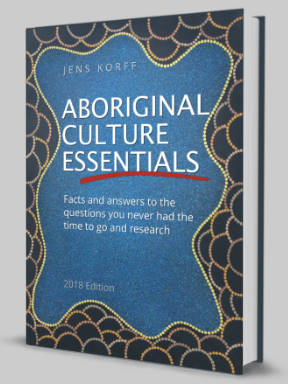 Wishing you knew more about Aboriginal culture?
Search no more.
Get key foundational knowledge about Aboriginal culture in a fun and engaging way.
This is no ordinary resource: It includes a fictional story, quizzes, crosswords and even a treasure hunt.
Stop feeling bad about not knowing. Make it fun to know better.
Selected statistics
5%

27%

1.8

43%
30%

Proportion of Aboriginal people with a disability who completed Advanced diplomas, Diplomas or Certificate III/IV in 2015; figure for 2012: 21%. [3]

2

Times disabled Aboriginal people are more likely to be discriminated than disabled non-Aboriginal people. [3]

2.5

Times Aboriginal people are more likely to be on the Disability Support Pension. [4]

14%

Percentage of Aboriginal children aged 14 years or under who had a disability in 2009; figure for non-Aboriginal children: 7%. [5]
Disabled Aboriginal people: the data
Aboriginal people with disabilities are among the most disadvantaged in Australian society and often face multiple barriers to meaningful participation in the community, Damian Griffis, Executive Officer of the First Peoples Disability Network, says. [6]
In its 2015 Survey of Disability, Ageing and Carers the Australian Bureau of Statistics (ABS) found that about 24% of Aboriginal people living in households experienced disability, compared to 17.5% in non-Aboriginal households. By 2018–19 that figure had risen to 27%. [2] The survey excludes excludes nursing homes, cared-accommodation and Aboriginal people living in very remote areas and discrete communities, so the absolute percentage might be much higher. [3]
In its survey, the ABS grouped disabilities into categories depending on whether the disability related to functioning of the mind or the senses, or to anatomy or physiology.
When compared with non-Aboriginal people, Aboriginal people had significantly higher rates of physical disability (14.8% compared with 11.4%), psycho-social disability (6.6% compared with 3.8%), intellectual disability (5.9% compared with 2.5%), and head injury, stroke or acquired brain injury (2.1% compared with 1.1%). [3] Aboriginal children are twice as likely to have a disability as non-Aboriginal children. [5]
In line with the majority of Aboriginal people now living in urban areas, most disabled Aboriginal people live in a major city (42.7%) than in outer regional and remote areas (30.4%). [3]
In 2017-18, 6% of disability service users were Aboriginal people, with most aged under 50 years (82%). They were seeking help with a psychiatric condition (24%), intellectual disability (23%) and physical disability (20%). [2]
Why is the Aboriginal disability rate much higher?
"This occurs for a range of social reasons," explains Damian Griffis, "including poor health care, poor nutrition, exposure to violence and psychological trauma and substance abuse, as well as the breakdown of traditional community structures in some areas. Often this is the impact of removal from family and community.
"Indigenous Australians with disability are significantly over-represented on a population group basis among homeless people, in the criminal and juvenile justice systems, and in the care and protection system (both as parents and children)."
"Most Indigenous Australians with disabilities remain at the periphery of the disability service system," Damian says. Many are reluctant to identify as people with disability due to how Aboriginal culture views disability.
"Culturally, our people treat disability and impairment as a part of life, a part of our community and just get on with it. In other words, it is not always an obvious step to seek out help and support from outside family networks." [6]

While non-Aboriginal people see access to support services as a right, Aboriginal people are concerned someone will question their ability as carers or parents and thus not contact services. Support system complexity is another hurdle which can be "a nightmare for Aboriginal people". [5]
Disability and discrimination
The 2015 ABS survey found that around 15% of Aboriginal people with disability experienced discrimination due to their disability – almost twice the rate for non-Aboriginal people with a disability (8.4%). [3]
Almost 40% of Aboriginal people reported they had avoided situations due to their disability. Over half of Aboriginal people with profound or severe core activity limitation reported avoiding situations due to their disability as did one-third of those with moderate or mild limitation. [3]
Frequent experiences of discrimination can build up over time and let a fear of discrimination change into an expectation of discrimination. The person then avoids social situations where they could be exposed to discrimination. [7]
What it means to live disabled
Aboriginal people with disabilities may live in disability institutions that meet their support needs, but for those in remote and very remote communities it means they have to live far away from their homelands, away from country.
While they are closer to medical and disability services, it is much harder to keep in touch with family and relatives or to connect with the land.

Research shows that family violence contributes to the removal of Aboriginal children with a disability and their placement with out-of-home carers. [8]
Being on a Disability Support Pension (DSP) does not guarantee there's always food on the table. More than 40% of Aboriginal households with a family member on the DSP reported they had run out of money for basic living expenses in the last 12 months, and more than a quarter couldn't pay their fuel or telephone bill on time due to money shortage. A third need to get financial help from friends and family. [4]
Blind singer Geoffrey Gurrumul Yunupingu was a prominent disabled Aboriginal person.

Story:

Frank the plasterer

The following story illustrates one example of what it means to become disabled and then have to fight for the Disability Support Pension (DSP). [4]

"Frank is a 55-year-old Aboriginal man, who worked as a self-employed plasterer for 30 years. Since 2015 Frank's physical and mental health began to severely impact his ability to work. Despite diagnosis and treatment, his conditions did not improve.

"In 2015 Frank applied for the DSP but a year later his claim was rejected. In 2017 he reapplied for the DSP but was again rejected. In 2019 Frank and his lawyer from an independent community legal
centre which specialises in social security (Centrelink) issues appealed to the Administrative Appeals Tribunal.

"The Government settled Frank's claim before it went to hearing and he was found to be eligible for the DSP as of 2017.

"Frank says that 5 years of frustration and being treated like a second-class citizen had finally come to an end. He feels relieved but is still confused about why he had to go through this ordeal."
Video: Disability challenges
Damian Griffis from the Department of Social Services talks about some of the challenges Aboriginal people with disability face.
What living disabled does not mean
Anyone who is disabled, Aboriginal or not, is the maker of their lives. And it depends on how they handle the disability: as a challenge, opportunity or sentence.
Disabled Aboriginal people are also not socially excluded within their communities. On the contrary, their cultural and community engagement is the same as that of abled community members. [7]

Story:

The blade runner from Alpurrurulam

Shericka Mahoney lives in Alpurrurulam, a remote town near the Queensland-Northern Territory border. When she was only 6 months old she lost one leg due to medical complications. But this didn't deter her from participating in sport.

After turning 10 she finally met the Barkly Region inter-school sport competition's minimum age and entered her very first competition away from school.

Showing much promise Shericka was selected with eight other athletes to represent the Barkly region at the Darwin School Sport Australian Athletics Championships in September 2019.

Running with a brand-new prosthetic running blade, she took home a gold medal and set records for long jump and the 100-metre sprint.

For the kids at Alpurrurulam disability is not an issue. "There was a classic example at the Australian titles where Shericka had her [prosthetic] running leg and I was holding on to her [prosthetic] normal leg," says Pam Dillon, the Barkly region's sports coordinator. "When she finished her relay, one of her teammates asked if they could take it over to her. He took it, he gave her a high-five, and gave her the walking leg." [9]