Health
Aboriginal people with disability
Twice as many Aboriginal people live with a disability than non-Aboriginal Australians. And the latter often exacerbate their difficult life with discrimination.
Close this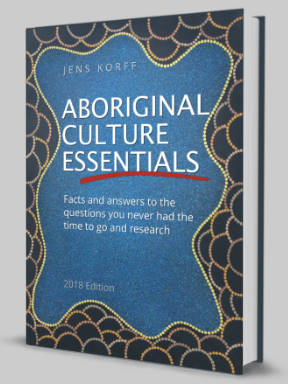 Wishing you knew more about Aboriginal culture?
Search no more.
Get key foundational knowledge about Aboriginal culture in a fun and engaging way.
This is no ordinary resource: It includes a fictional story, quizzes, crosswords and even a treasure hunt.
Stop feeling bad about not knowing. Make it fun to know better.
Selected statistics
5%

Percentage of clients of disability services in 2008/9 who were Aboriginal. Same figure for the NT: 50% [1].

24%

Percentage of Aboriginal people living in households in 2015 who experienced disability; figure for 2012: 23.4%. [2]

1.8

Times Aboriginal people are more likely than non-Aboriginal people to live with disability. [2]
43%

Percentage of disabled Aboriginal people living in a major city. [2]

30%

Proportion of Aboriginal people with a disability who completed Advanced diplomas, Diplomas or Certificate III/IV in 2015; figure for 2012: 21%. [2]

2

Times disabled Aboriginal people are more likely to be discriminated than disabled non-Aboriginal people. [2]
Disabled Aboriginal people: the data
Aboriginal people with disabilities are among the most disadvantaged in Australian society and often face multiple barriers to meaningful participation in the community, Damian Griffis, Executive Officer of the First Peoples Disability Network, says. [3]
In its 2015 Survey of Disability, Ageing and Carers the Australian Bureau of Statistics found that about 24% of Aboriginal people living in households experienced disability, compared to 17.5% in non-Aboriginal households. The survey excludes excludes nursing homes, cared-accommodation and Aboriginal people living in very remote areas and discrete communities, so the absolute percentage might be much higher. [2]
In its survey, the ABS grouped disabilities into categories depending on whether the disability related to functioning of the mind or the senses, or to anatomy or physiology.
When compared with non-Aboriginal people, Aboriginal people had significantly higher rates of physical disability (14.8% compared with 11.4%), psychosocial disability (6.6% compared with 3.8%), intellectual disability (5.9% compared with 2.5%), and head injury, stroke or acquired brain injury (2.1% compared with 1.1%). [2]
In line with the majority of Aboriginal people now living in urban areas, most disabled Aboriginal people live in a major city (42.7%) than in outer regional and remote areas (30.4%). [2]
Why is the Aboriginal disability rate much higher?
"This occurs for a range of social reasons," explains Damian Griffis, "including poor health care, poor nutrition, exposure to violence and psychological trauma and substance abuse, as well as the breakdown of traditional community structures in some areas. Often this is the impact of removal from family and community.
"Indigenous Australians with disability are significantly over-represented on a population group basis among homeless people, in the criminal and juvenile justice systems, and in the care and protection system (both as parents and children)."
"Most Indigenous Australians with disabilities remain at the periphery of the disability service system," Damian says. Many are reluctant to identify as people with disability due to how Aboriginal culture views disability.
"Culturally, our people treat disability and impairment as a part of life, a part of our community and just get on with it. In other words, it is not always an obvious step to seek out help and support from outside family networks." [3]

Disability and discrimination
The 2015 ABS survey found that around 15% of Aboriginal people with disability experienced discrimination due to their disability – almost twice the rate for non-Aboriginal people with a disability (8.4%). [2]
Almost 40% of Aboriginal people reported they had avoided situations due to their disability. Over half of Aboriginal people with profound or severe core activity limitation reported avoiding situations due to their disability as did one-third of those with moderate or mild limitation. [2]
What it means to live disabled
Aboriginal people with disabilities may live in disability institutions that meet their support needs, but for those in remote and very remote communities it means they have to live far away from their homelands, away from country.
While they are closer to medical and disability services, it is much harder to keep in touch with family and relatives or to connect with the land.

Research shows that family violence contributes to the removal of Aboriginal children with a disability and their placement with out-of-home carers. [4]
Singer Geoffrey Gurrumul Yunupingu was a prominent disabled Aboriginal person.

Video: Disability challenges
Damian Griffis from the Department of Social Services talks about some of the challenges Aboriginal people with disability face.