Self-determination
Aboriginal ownership makes self-determination successful
Non-Aboriginal parties can do their best to make projects successful, but handing over control to Aboriginal people increases chances of success.
Close this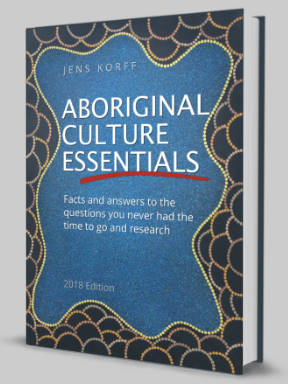 Wishing you knew more about Aboriginal culture?
Search no more.
Get key foundational knowledge about Aboriginal culture in a fun and engaging way.
This is no ordinary resource: It includes a fictional story, quizzes, crosswords and even a treasure hunt.
Stop feeling bad about not knowing. Make it fun to know better.
Aboriginal people need Aboriginal people
"Initiatives developed on the ground, by the people for the people, have a far greater likelihood of working. It's a model for self-determination," says Linda Burney, NSW Community Services Minister and Wiradjuri woman [1].
Sam Jeffries, head of the Murdi Paaki community leader group, agrees. "We've settled our governance arrangements by ourselves; it's been many years of work by people who have been prepared to put their differences aside and work together on shared goals. The fact that we've taken ownership of the problem is 50 per cent of the solution" [1].
At the end of the day, our mob are the ones that live in the community, they're there for the long term, they know the language, the culture, the issues, and how to deal with it.

— Priscilla Collins, CEO, North Australian Aboriginal Justice Agency [2]
Aboriginal people react sensitively when they are not consulted during decision-making. Aboriginal lawyer and elder Noel Pearson who is involved in many political debates was told by his people to "leave it to every individual to decide" [3] and he feels a "collective responsibility" is a necessary part of self-determination.
Shared responsibility is a pre-requisite for building healthy communities [4]. Intense community involvement, local decision-making, locally controlled resources, and respectful support by non-Aboriginal partners are key for success. However, successful solutions are always local. There are no blanket solutions that would fix problems Australia-wide.
We cannot simply sit back and expect government to change everything for us. We have to make changes ourselves and take the responsibility for our own destiny—determining our future, something that we have been doing for thousands of years. We are not the oldest continuing culture for nothing.

— Chris Bonney, Narrunga (South Australia) man [5]
Aboriginal people traditionally were very fragmented groups. Some Aboriginal people call to "unite with the land and spirit" in order to face the government and Aboriginal challenges. "Our people need help but we need to help each other," says Sue Rankin, a Kulin woman from Adelaide [6].
We are the people we've been waiting for.

— Mary Victor O'Reeri, Aboriginal community of Billard, Western Australia [7]
Aboriginal-owned programmes work
When James Anaya, UN Special Rapporteur on the Rights of Indigenous Peoples, visited Aboriginal communities in 2009, he observed "numerous successful indigenous programmes" [8].
These programmes addressed alcoholism, domestic violence, health, education, and other areas of concern, in ways that were culturally appropriate and adapted to local needs.
He noted that these efforts needed to be included in, and supported by, the government response, both logistically and financially. In particular, it was essential to provide continued funding to programmes that had already demonstrated achievements.
One core problem that small Aboriginal organisations have is that they are good at service delivery but will lose funding to large non-Aboriginal organisations who are good at submission writing [9].
Story:

Bourke's community helping its kids

At a community meeting in the New South Wales town of Bourke in 2013, local Aboriginal leaders and young people articulated a vision for a more coordinated and community-led approach to the problems facing their community.

The Aboriginal leadership in Bourke developed a strategy called Maranguka, a Ngemba nation word which translates as 'caring for others'. The first priority of Maranguka was to reduce Aboriginal young people's contact with the criminal justice system.

Community members are now working with their young people and partners to tackle some initial issues that contribute to young people's involvement with the justice system. They are developing a driver licensing program and a program to support people to stick to bail conditions.

Community leaders are also consulting with stakeholders about a warrant clinic to support young people who have committed less serious offences, which will help them stay out of custody. [10]
Why government programmes fail
Several reasons let Aboriginal programmes designed by Australian governments fail [11].
All Aboriginal programs are designed to meet the same criteria of 'no complaints by the white constituents' and have 'Australia-wide criteria'. The problem is that Aboriginal people's needs and communities vary greatly across Australia, and from community to community.
Aboriginal community program developers very often find well-funded programs difficult to implement locally because they are not targeted to local conditions. Communities are constantly required to bend their needs to meet the specific government program guidelines and criteria. Communities do this to secure the funding and activity in the community in a desperate attempt to provide a band-aid to patch up some of their local needs. Constant change of government programmes is another reason little is achieved by them.
For example, many unemployed Aboriginal people across Australia are required to undertake at least one basic course (or work experience placement) per year but many courses do not meet the needs of their interest, culture or have any useful work-related opportunity outcomes. Changing programs or funding all the time makes it impossible for individuals to gain a strong understanding or interest in one particular field.
Building the capacity of Aboriginal organisations to help themselves is important to sever the dependency from governments and make them financially independent.
Aboriginal organisations need Aboriginal control, not just consultation, but some initiatives even lack that minimum requirement.
Governments shut down successful programmes
Sometimes Australian governments shut down successful local Aboriginal initiatives.
Some of these include
community health programs in some areas,
Aboriginal Language Programs that included elders passing on language and culture,
CDEP programs,
New Work Opportunities Programs (A very successful employment training program in many Aboriginal communities across Australia) [11], and
Creches and youth programs in the Northern Territory.
The Mutitjulu community in north-east Western Australia took the government to court over the closure of their creche and won in the full bench of the Federal Court [12].

A Better Way showcases 13 successful Aboriginal community-controlled organisations in the Northern Territory that are working across a diverse range of sectors. All feature Aboriginal management and administration, are responsive to local community needs and priorities and work in partnership with other organisations.
They are tackling petrol sniffing, delivering health care, ensuring access to healthy foods, building self-reliance in times of financial crisis, supporting people to budget and eat well and delivering banking services to remote areas.
The booklet is available free from the Australians for Native Title and Reconciliation (ANTaR) website.