Self-determination
Aboriginal political parties
The 'Ecological, Social Justice, Aboriginal Party' and the 'First Nations Political Party' are Aboriginal-run groups.
Close this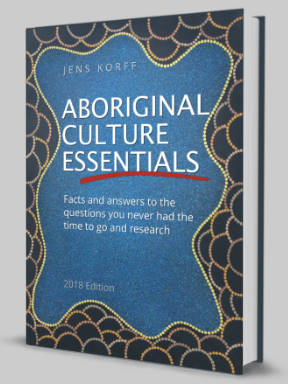 Wishing you knew more about Aboriginal culture?
Search no more.
Get key foundational knowledge about Aboriginal culture in a fun and engaging way.
This is no ordinary resource: It includes a fictional story, quizzes, crosswords and even a treasure hunt.
Stop feeling bad about not knowing. Make it fun to know better.
Aboriginal parties
Aboriginal parties by and for their people are one way to aid self-determination.
Australia's Indigenous Peoples Party
After being disappointed with their membership in the Australian Liberal Party, Aboriginal people registered Australia's Indigenous Peoples Party on 13 January 1993. While contesting the 1993 federal election, the AIPP fielded a total of 14 candidates as independents in seats across the state [1].
The party was deregistered on 23 July 1999 because it ceased to have at least 500 members [2].
Our aim is to get six members up into parliament with the first item on the political agenda being a treaty.

— Sam Watson, Murri activist [1]
Your Voice
Aboriginal filmmaker Richard Frankland co-founded another Aboriginal party in 2004 titled 'Your Voice'. It failed to register, but remained active for a few years, before disappearing in 2008 [3].
Aboriginal Party
In November 2009 Marianne Mackay and Noongar/Yamatji man Glenn Moore launched the Aboriginal Party at Derbarl Yerrigan, in East Perth, Western Australia [4]. Every candidate of that party identified as Aboriginal.
Ecological and Social Justice Party
At about the same time social justice advocate Gerry Georgatos founded the Ecological and Social Justice Group which led to the formation of the Ecological and Social Justice Party. The party's core principles are ecological sustainability, social justice and the remedy of Aboriginal discrimination. It aimed to give Aboriginal people a voice and support their right of self-determination. They aimed to have at least 25% of their endorsed candidates be Aboriginal or Torres Strait Islanders [4].
Both parties merged to the Ecological, Social Justice, Aboriginal Party (ESJAP) in January 2010 with Glenn Moore as its inaugural president, Marianne Mackay as Party Secretary and Gerry Georgatos as Party Leader. In May the ESJAP counted 925 members.
The ESJAP contacted the Australian Electoral Commission for registration as a political party, a process which can take up to three months. Unfortunately an election was called by Prime Minister Julia Gillard for August 21st, and the ESJAP could not register in time to be placed on the federal ballot.
We need to educate our people about the power of our right to vote. There is no limit to what we can achieve through activating people and raising their awareness to the part they can play in restoring our rights and privileges as Australia's First People.

— Glenn Moore, Interim Party President, Ecological, Social Justice and Aboriginal Party [5]
Australia's First Nations Political Party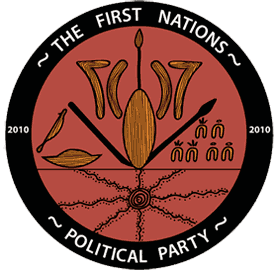 In the Northern Territory, Maurie Ryan and Ken Lechleitner started and led the First Nations Original Peoples Party (FNOPP) [5]. Ryan is a grandson of prominent Aboriginal rights activist Vincent Lingiari.
The FNOPP and ESJAP parties united in May 2010, federally registered as the First Nations Political Party (FNPP), bringing their combined membership base to over 2,000 people [4].
Due to an early election call in 2010 the FNPP missed out being formally registered for the election. Instead its candidates stood as independents.
The party was registered with the Australian Electoral Commission in January 2011, and later renamed to 'Australia's First Nations Party' (AFNP).
Governments before us have continuously forgotten about Aboriginal people, so by coming together ourselves and working together to make the foundations as strong as possible, we can achieve for our people what we have for so long sought. We have been ignored for too long and now its our turn to turn the tables.

— Marianne Mackay, Ecological, Social Justice, Aboriginal Party [4]