Books
Growing Up Aboriginal in Australia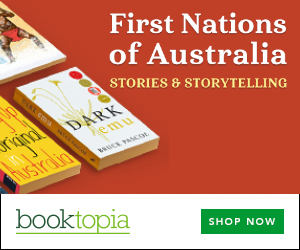 Summary
What is it like to grow up Aboriginal in Australia? This anthology, compiled by award-winning author Anita Heiss, attempts to showcase as many diverse voices, experiences and stories as possible in order to answer that question. Each account reveals, to some degree, the impacts of invasion and colonisation – on language, on country, on ways of life, and on how people are treated daily in the community, the education system, the workplace and friendship groups.

Accounts from well-known authors and high-profile identities sit alongside newly discovered voices of all ages, with experiences spanning coastal and desert regions, cities and remote communities. All of them speak to the heart – sometimes calling for empathy, oftentimes challenging stereotypes, always demanding respect.

This groundbreaking anthology aims to enlighten, inspire and educate about the lives of Aboriginal people in Australia today.

Contributors include: Tony Birch, Deborah Cheetham, Adam Goodes, Terri Janke, Patrick Johnson, Ambelin Kwaymullina, Jack Latimore, Celeste Liddle, Amy McQuire, Kerry Reed-Gilbert, Miranda Tapsell, Jared Thomas, Aileen Walsh, Alexis West, Tara June Winch, and many more.
About the Editor
Dr Anita Heiss is the author of non-fiction, historical fiction, commercial women's fiction, poetry, social commentary and travel articles. She is a Lifetime Ambassador of the Indigenous Literacy Foundation and a proud member of the Wiradjuri nation of central NSW. Anita was a finalist in the 2012 Human Rights Awards and the 2013 Australian of the Year Awards. She lives in Brisbane.
A real plus for time-poor people, is its short real-life stories. Especially easy to pickup for short intervals.

— Reader review
Get a copy now from your favourite trusted store
Disclosure: I get commissions for purchases made through the below links.
Other books by (or with) Anita Heiss