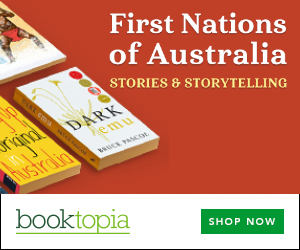 Summary
Libby is on a man-fast: no more romance, no more cheating men, no more heartbreak. After all, she has her three best girlfriends and two cats to keep her company at night and her high-powered job at the National Aboriginal Gallery in Canberra to occupy her day - isn't that enough?
While her besties are convinced Libby needs to find 'the One', she'd rather find herself on the international arts scene. So, with memories of a holiday in Manhattan to inspire her, and a day of music and food at a local multicultural festival, Libby decides to give fate a good kick up the butt with her black designer heels.
She develops a 'Pitch for Paris', landing her own exhibition at the Musee du Quai Branly. Suddenly thrown out of her comfort zone and into a city full of culture and cafes, fashion and flirting, love and lust, Libby finds it hard to be on a fast of any kind. Surrounded by thousands of attentive men, nude poets, flirtatious baristas and smooth-tongued lotharios, romance has suddenly become a lot more tempting, and 'the One' much more likely than not, even if Libby remains in denial.
And as if life wasn't challenging enough for the Mademoiselle from Moree, there's a chauvinist colleague at the Musee who challenges her professional ability and diplomatic skills. Then there's Libby's new friend Sorina, a young Roma gypsy, desperate to escape deportation.
Libby must protect her work record and her friend, but can she protect herself from a broken heart?

I always have lots of little notebooks in my handbag and wirte things down. What's on the menu, who the customers are, what staff are wearing, the music, the background... The job of a writer is really to observe.

— Anita Heiss, author
Get a copy now from your favourite trusted store
Disclosure: I get commissions for purchases made through the below links.
Other books by (or with) Anita Heiss