Books
I'm Not Racist But...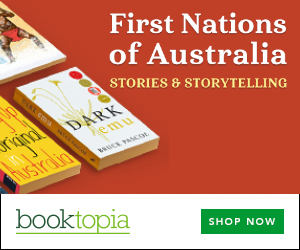 Summary
I'm not racist, but… is a collection of social observations, thoughts and conversations the author has had over 15 years travelling Australia and the world; as a tourist, as a writer, as an academic, and always as a proud, strong, contemporary Aboriginal woman.
From Sydney, home of the largest Indigenous population in Australia, to the Mohawk Reserve of Kanhawake, Quebec, the work considers issues of Aboriginal identity, both imposed and self-defined, the process of reconciliation and issues around saying 'sorry', notions of 'truth' and integrity, biculturalism and invisible whiteness.
Poems like "My Best Friend's White" demonstrate the way in which racism is entrenched in every day Aussie phraseology, while the saturation of political correctness, the increased need for 'token Kooris' and the unreal expectations of Aboriginal people are highlighted in the short radio play, "Token Kooris: Blackfellas for Hire".
In this collection, Heiss challenges her reader to consider what it is they are doing when they research or write about Aboriginal people, what role Aboriginal Studies plays in academia and what indeed, anthropologists actually study. Heiss questions what the spirit of Australia is and offers a "10 Point Plan for A Better Australia", which will possibly only come about after digesting her "A-Z of First Contact".
Some may consider Heiss' work as experimental. She considers them words that may help readers understand the issues that impact daily on the ways in which we all relate to each other regardless of heritage.
About the Author
Dr Anita Heiss is a member of the Wiradjuri nation, and is an author, poet, satirist and social commentator. Anita's published works include the historical novel Who Am I? The Diary of Mary Talence, Sydney 1937, satirical prose Sacred Cows, adult novel Not Meeting Mr Right, kids novel Yirra and her deadly dog, Demon and non-fiction text Dhuuluu-Yala (To Talk Straight).
Get a copy now from your favourite trusted store
Disclosure: I get commissions for purchases made through the below links.
Other books by (or with) Anita Heiss